We are super excited at Eden Hair Energy to now offer Salon Pay and AfterPay payment methods! Salon Pay is a pre-payment system and AfterPay is a post-service payment. Both have their own terms and conditions, so it's important to read carefully to decide which may suit you best.
After many requests from our guests and much consideration we have decided to offer AfterPay as a payment method at Eden. AfterPay fees are significantly higher than any other payment method we offer at Eden, more than 5 times the cost/percentage of regular Eftpos fees. It is a requirement of AfterPay that we cannot pass the % on as a surcharge, as you may have seen some businesses do with American Express or even regular Eftpos fees. This adds significantly to the cost structure of a small business, therefore, we have had to carefully consider how we can offer this service to you. AfterPay is available at Eden under the following terms and conditions:
On total spends above $200 (including products).
Pre-approval from AfterPay and Eden is required before the service begins. We reserve the right to change the price of the service or decline AfterPay if it is requested after the service has started.
On our full list price. What does this mean? Normally, some items/costs of your services may be absorbed by other items of your service, for example if you have half a head of foils and we apply two toners, we will often with regular payments quote for only one or absorb the cost of some additional services provided and not charge each item separately. AfterPay will be charged on the full list price for each service provided. This means the cost of your service may be higher than it has been previously. If you wish to use AfterPay, please ask us for a quote as the price of your service may change.
We will do our best to provide our most accurate quote possible for the service before we begin, however if additional work or product is required to achieve the desired result the cost may change accordingly. We will advise if additional steps are required so that you have the option of whether to proceed with any steps that will cause a variation to the original quote.
AfterPay cannot be used in conjunction with any other offers, discounts or promotions. This includes junior discounts, which are not available with AfterPay even when a service is provided by a junior stylist (if you wish to receive a junior stylist discount, Salon Pay may suit you better).
Any refunds required from a transaction which was processed via AfterPay must be processed through AfterPay. If a refund is required, we can guide you through this process however the refund is subject to AfterPay's timeframes, fees, terms and conditions.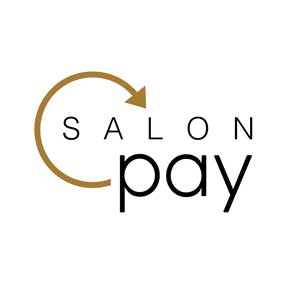 Salon Pay is essentially a membership system where you pre-pay either part or all of your hair service between visits, just like an automated lay-by! We can divide the normal cost of your appointment by the usual number of weeks between visits and set it up as a weekly, fortnightly or monthly payment to be deducted from a nominated account. Otherwise you can simply select any amount you would like to put towards your appointment and pay the balance at the time of your booking! Salon Pay also comes with other exciting benefits*, such as:
Automatic access to Eden VIP program which will be launched in 2019! Eden VIP will include invitations to events which will be hosted at Eden every 12 weeks. The events will have prizes, bubbles and nibbles and collaborations with lots of other exciting people and businesses.
Complimentary wash and blow wave every 6 weeks! (available before 2:00 pm on weekdays with a junior stylist).
Automatic upgrade to a Kevin Murphy masque with any service at the basin (valued at $15.00).
*Terms and conditions:
Salon Pay benefits available with weekly spends over $25.00, only 50% off normal junior discount applicable when using Salon Pay. No other discounts or promotions are available when using Salon Pay. Memberships can be cancelled at any time however, all pre-payments are non-refundable and must be used within 6 months of being made, after this time they will be void however you may pass pre-payments on to someone else if you wish.