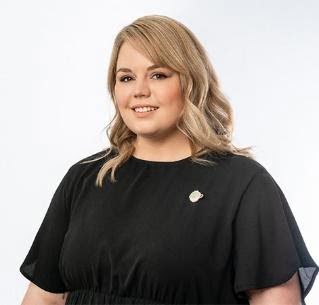 Who would've thought this is where we would be, just four months into 2020?
What has happened to everyone's New Years' resolutions? Unsurprisingly, that's been the last thing on my mind.
The first half of this year has been crazy, and we wanted to touch base with you all to discuss what we're doing and how we see things moving forward for us at Eden Hair during these uncertain times that are life post COVID (COVID-19).
Back in March we were on the edges of our seats waiting to see how the Australian Government were going to respond to the Coronavirus pandemic. After a couple of very confusing days with new restrictions, revoked restrictions and evolving social distancing; hairdressing remained exempt from forced closures but with added spatial and hygiene requirements.
The new normal at Eden looks like this: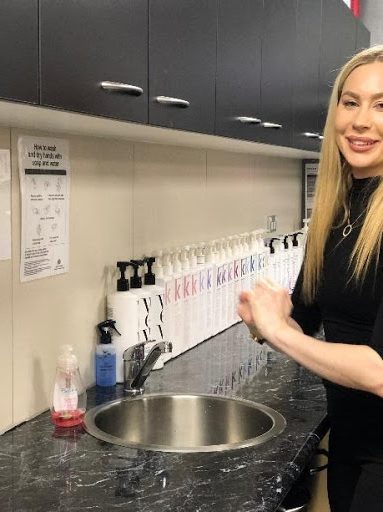 Commercial spaces are allowed 1 person per 4 sqm. Our salon is 85 sqm so that allows us to have a maximum of 21 people in our salon at any one time. With our new roster, at most we'll have around 10-15 people including our staff. That's approximately 5-10 guests.

1.5m distance between clients. We have removed half of our styling stations and will attempt to seat people in pods with their stylist to avoid any unnecessary contact with other stylists and guests.

30-minute restriction announced by Prime Minister never came into effect. Our lovely salon owner, Emma, along with an overwhelming voice from the industry did a lot of work appealing to Ministers and this restriction was removed. One of the reasons we campaigned so strongly against this is it would have meant we would actually see more clients within a days' work, creating larger social circles and increase the risk of community transfer.
---
Currently there are no other restrictions on how we can operate however we are taking further measures to keep our guests and team safe. These are in addition to our already stringent hygiene processes at Eden.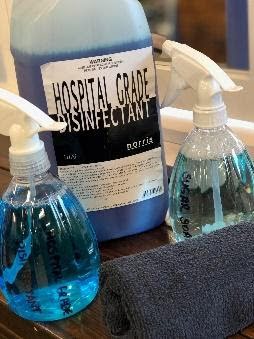 Our front door is locked during business hours. This has removed the need for you to touch the door handle as well as allowed us to restrict and track who enters the salon.
We are asking all guests who enter the salon to wash and sanitise their hands before being seated.
We are cleaning all surfaces between each guest using a soap solution as well as a hospital grade disinfectant.
Our towels and capes are (in fact, always have been) used once and washed with a laundry sanitiser as well as detergent.
Our staff have completed the recommended COVID-19 infection control training.
Our team are washing their hands between each guest, before touching, interacting or making your beverages.
We have hand sanitiser and moisturiser at each station for guests and stylists to use throughout services and at the front desk for you to use when you leave.
Our team are washing their hands between each guest, before touching, interacting or making your beverages.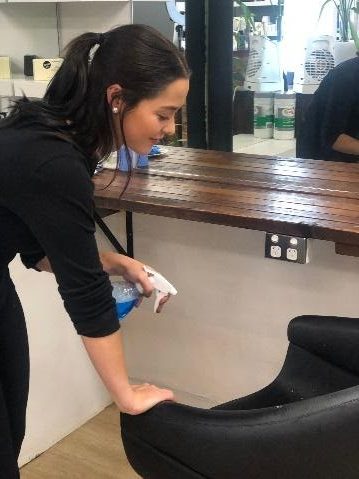 We have hand sanitiser and moisturiser at each station for guests and stylists to use throughout services and at the front desk for you to use when you leave.
Our appointments are being booked to allow for our staff to ensure surfaces are cleaned and sanitised prior to your arrival. Where there is a short wait time for this to occur, take a seat in our waiting chairs which are also sanitised and cleaned between guests.
We are using compostable cups for your hot beverages and these are sent along with the rest of our waste to Sustainable Salons. Bonus, you can have your coffee to take away!
And lastly, we are currently waving our cancellation fee as we request if you are unwell that you reschedule your appointment. We simply ask for as much notice as possible. Please note that Confirmed appointments who no-show will still attract a fee or forfeit their deposit.
If you fall into any of the 'vulnerable' categories we want to make it easy for you to follow the government's advice to stay home and encourage you to postpone your appointment for now. We will make seeing you a priority at the end of all this.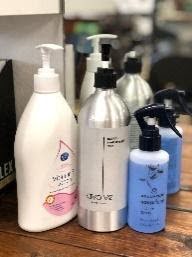 If you have any questions on our procedures or recommendations on how we can better protect you and our community then, please, let us know.
Our aim during this time is to be safe and we'll do our absolute best to ensure you have an amazing experience.
---
What happens if hairdressers are asked to close in the ACT or Australia?
If community transfer becomes an issue, then it is likely that further restrictions or closure will occur. If this happens, we will continue to follow government advice.
Our plan is to remain operating as long as we are allowed under any required precautions.
However, if closures occur, we will have one person at the salon each weekday (Emma or myself), who will be taking phone calls, answering enquiries and emails as well as any retail sales. Dependent on restrictions we hope to arrange retail and voucher sales allowing for contactless payment and pickup options with the possibility of delivery.
We are currently researching options into setting up an online store for our website however this may take some time.
Moving forward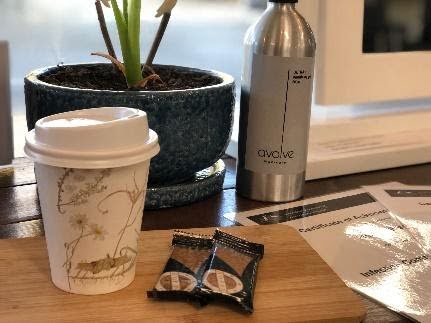 For now, we have set up a new roster for our staff which utilises our time as best as possible while allowing for our staff to mostly return to full time hours. I would like to make a little shout out to Emma, throughout this uncertainty she has not faltered and has made sure her employees have been looked after. Thank you ☺
To minimise continued changes, we are working to the 6-month timeline predicted by the government and this new roster will be in place until the end of September; however will be reassessed regularly in the coming weeks and months as we learn more about how long these restrictions will be in place.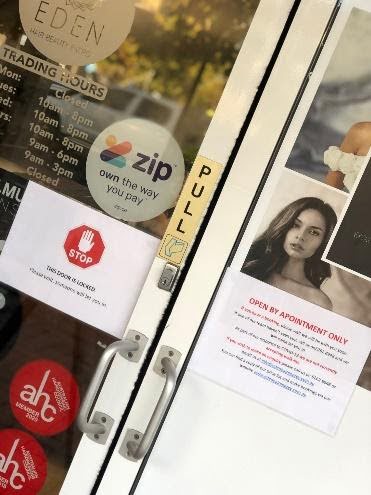 And guess what? We have a new salon on the way! In our last blog we got to mention something fun coming up for the future of Eden Hair Energy. When everything settles down, we hope to switch to our new location – currently being built – in the DKSN precinct (located where the old motor registry in Dickson was). Before the pandemic, this was predicted to be occurring late in 2020. We are still moving forward however are at the mercy of the current situation. We imagine there will be delays and we will keep you all updated throughout this exciting new journey.
---
We want to extend our gratitude to all of you for your compassion and patience with us as we make the changes needed and work our way through contacting you all about your appointments. Stay safe and well during this crazy time and we hope we'll see you soon.
Much love, Team Eden xx