2019 was a big year for us at Eden Hair Energy and we want to thank you all for coming along for the ride.
We are already well into 2020, so we wanted to pause for a moment and reflect on the year that was.
Welcoming New Team Members
We have had some amazing new members join the Eden team in the last twelve months. We welcomed three new stylists: 
With all this growth we realised we needed to add a new member to our admin team and welcomed Eboney at the end of November. Eboney will be working alongside Kate (me) in assisting you all with enquiries, appointments and anything else you might need. 
Who could forget the wonderful addition of our salon pupper, Cookie? Cookie joined us early last year and we certainly couldn't imagine salon life without her now! She has settled into Eden and loves herself a good belly rub… she definitely isn't shy.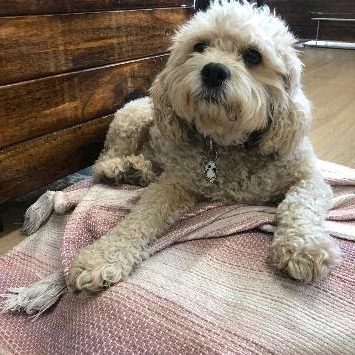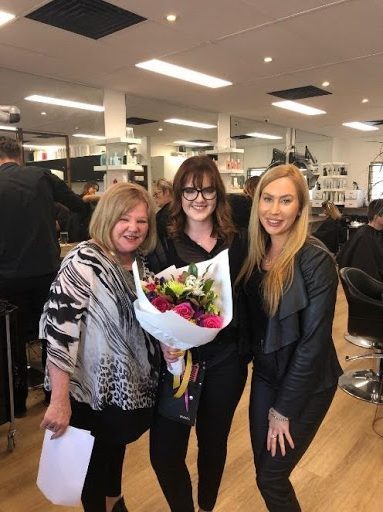 Congratulations Apprentices
2019 also saw Paris and Caitlyn complete their apprenticeships and move into senior positions. Their passion for hairdressing is inspiring and we couldn't be happier for them both. Some of our most popular Instagram posts are work they've both created. If you haven't already, check out our stylists' work by following us @edenhairenergy on Instagram and Facebook.
We continued our education commitment in the middle of the year with the whole team attending Hair Expo in Sydney. We got to see some amazing Stylists and Educators, including Jen Atkins (hairdresser to the Kardashians), Candy Shaw (THE balayage expert), Sharon Blain (a renowned hairdresser and educator with over 5 decades experience) and many more wonderful contributors.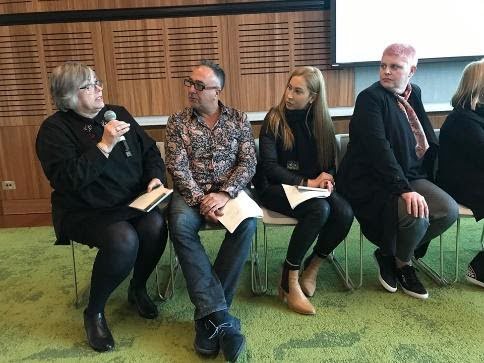 Our amazing leader Emma had the honour of presenting as part of Hair Expo for the Australian Hairdressing Council (AHC) on a panel of registered training organisations and apprenticeship providers discussing the future of training delivery in the Hairdressing Industry. Eden is committed to continued education and we hope to provide opportunities for aspiring stylists to develop their skills both in our salon and beyond.
Emma was also part of an amazing panel who put together an interactive discussion on health and wellbeing called 'Inside Out for Busy Women'. Emma and four other amazing businesswomen in the Canberra region hosted the event and discussed with a large group of 'busy' women what we can do to look after ourselves from their professional perspectives. She was amazing, incredibly informative I'm definitely not being biased!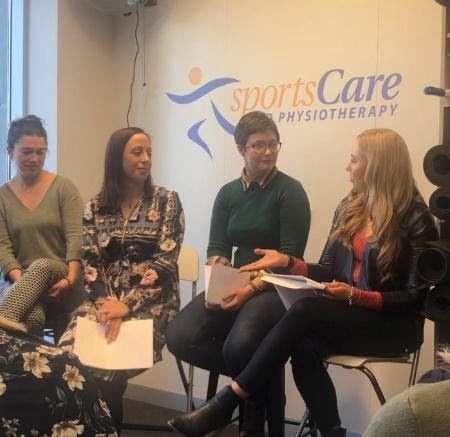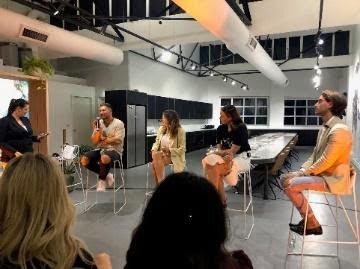 The Eden team have attended additional training throughout the year with Educators such as Dario Cotroneo, Jaye Edwards (Edwards and Co.) and the Paul Mitchell Creative team. We are always looking for exciting training opportunities and hope to offer more for our team in 2020.
Lastly, we want to let you all in on a little secret… In late 2020 Eden will be moving! Don't worry, it's right around the corner from our current salon. 
We've been able to secure an amazing salon space in the new DKSN precinct. This new space will be thoughtfully designed to offer you all an amazing environment to enjoy your time with us. We will be updating you in the coming months on the new salon's progress and what you can expect from us.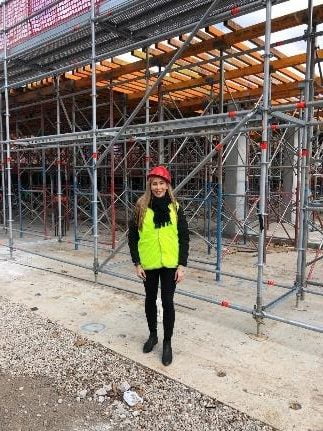 We would like to thank all of our beautiful clients who have visited and supported us in 2019. Let's make 2020 even better.