There are many ways in which we could be causing damage to our hair, some without even realising! 
If you're growing out your hair or just trying to improve its quality, damage is the mortal enemy of those soft, luscious, and healthy locks you desire. We at Eden have rounded up the top eight ways you might be causing damage to your precious strands plus how to repair and protect your tresses going forward. 
One of the most common causes for breakage is heat damage. Many of us use a hair dryer, hair straightener or curlers on our hair frequently. And all this heat adds up!
Our hair is mostly made up of hardened protein called Keratin. Let's think of our hair like another familiar protein, say chicken. Imagine cooking a piece of chicken repeatedly at 200+ degrees  – yuk! It will be a dry, charred mess and eventually disintegrate. The same thing basically happens to our hair the more we expose it to intense heat. 
This example of intense damage over time is why we often hear people complain that their hair 'never grows' or 'never gets longer'. It's essentially breaking around the same rate it is growing from your scalp because it is so damaged. 
One of the best ways you can prevent heat damage is to minimise the amount of heat you apply to your hair. Aim for 2 – 3 times a week at most. It is better to pass over the hair once at a high temperature rather than several times at a lower temp. However, if you have fine hair, never let the temperature go over 180 degrees!
Whenever you do opt for heat styling, always apply a product to protect the hair. These work by coating your hair to mask it from the heat. Cool fact: You can test how these work at home by applying a little to your wrist and blasting it with your hair dryer to feel and see the difference compared to where it isn't applied!
Four of our favourite heat protectants stocked at Eden are:
Lastly, if you are using heat treatments, remember to repair the damage you have caused using a 'plex' treatment regularly. 
We recommend Olaplex, the original bond multiplying treatment. Olaplex uses synthetic 'bonds' that mimic the natural bonds on the inside of each hair that form the structural integrity thus repairing and preventing damage. K-Hair Pep, a peptide treatment that has a similar result to Olaplex except it uses natural peptides rather than synthetic bonds, or Vitaplex which is hybrid using both synthetic bonds and peptides, covering all bases! 
UV and Environmental Damage
Just like your skin, the sun's UV rays take a toll on your hair. In our Australian climate, exposure to UVA and UVB rays is one of the biggest causes for hair colour fading. 
The easiest way to protect your hair is to stay out of the sun but this isn't always practical – or fun! When you are outside, protect your hair by wearing a hat. Or, if hats aren't your thing, we offer many products that have UV protection such as the amazing De Lorenzo Restructurant. It has 8 benefits including strength, shine, moisture, smoothness, conditioning, colour protection, detanglability and, of course, UV protection. 
Saltwater and chlorine can also wreak havoc on our hair, especially when it is amplified with UV exposure. If you're swimming in the pool or the beach our number one recommendation is Olaplex 3 or 6. We suggest applying before entering the water, adding a small amount again when you hop out of the water and washing your hair with shampoo and treatment as soon as you can.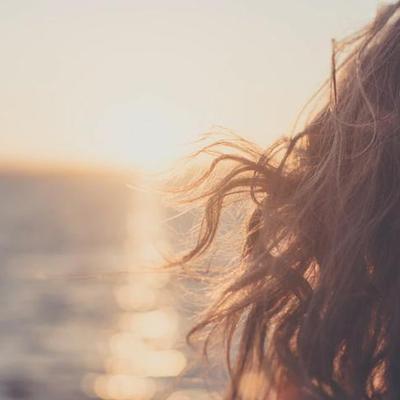 Most people understand by now that bleach is damaging to their hair. Hairdressers use bleach to lighten hair to remove the colour and create blonde or highlighted looks. This process of removing the natural pigment from the hair compromises the 'bonds' which are the fibres on the inside of each strand of hair that keep it strong.
What some of you may not realise is that any permanent hair colour can have a similar effect on the quality of your hair as bleaching. The colouring process requires a change to the deepest layer of the hair which leaves it compromised, even if you have chosen to go brunette or try a darker hue. 
As a result of these processes, many people who continually lighten their hair find that it becomes coarser, breaks more easily and is harder to 'grow'. Thankfully we can make use of Plex and peptide treatments (as mentioned above) to manage this. Commitment to home haircare is essential to mitigating damage and having healthy coloured hair. We also highly recommend a moisture masque once a week to keep your hair soft and help with tangles caused by colouring. 
The way you brush your hair may actually be causing more damage than you realise. 
Ripping through your hair may be quick but there is value in taking your time, using the right brushing implement and styling products. Every time you run that brush through your locks, you could be breaking your hair or causing micro abrasions, weakening the hair which leads to breakage and split ends. 
When your hair is wet, use a (very) wide toothed comb or a detangling brush, such as the Detango. Always work your way from ends first up to the top, gently teasing out any tangles. Only attempt to detangle your hair after you've conditioned as your brush or comb will glide through more easily.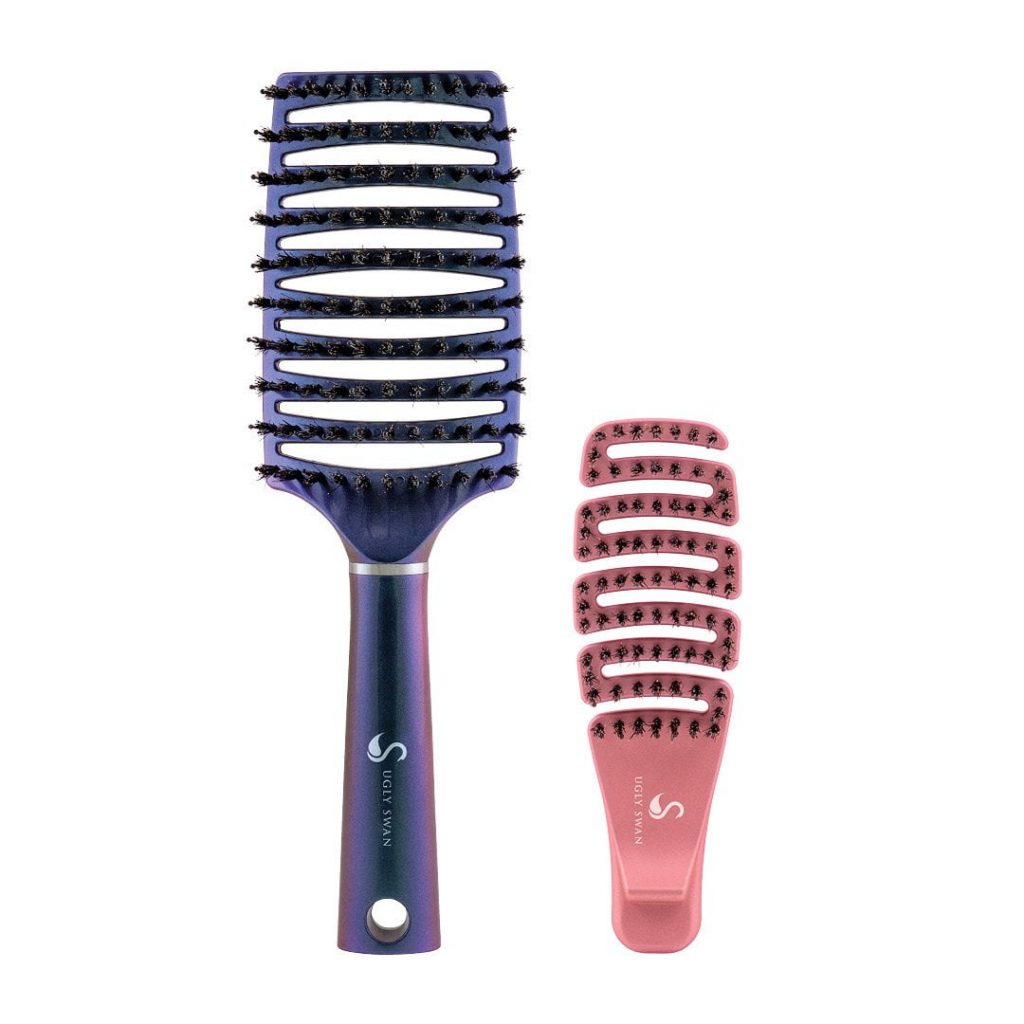 On dry hair you need to use a soft brush or, even better, boar bristles. These massage the scalp, helping to distribute your natural oils. Again, always work from bottom to top. 
We are finding the new Ugly Swan Scream Free brushes are a treat and especially good for those with children or who have sensitive scalps. We can't quite figure out what magic it is but these brushes glide through the hair like nothing we've used before!
Drying your hair with a towel
Did you know that the simple act of drying your hair down with your bath towel could also be causing damage?
Your bath towel is designed to dry you down but also to rough up your skin, invigorating it and dusting off dead skin cells. When it comes to your hair, you don't want those types of results. The common terry towelling causes tiny tears as it grips onto the hair. Instead of drying vigorously, it's important to pat and lightly squeeze the excess moisture out of your hair and to never 'scrub' or 'swipe' with your towel.
We recommend using a head wrap towel. Ugly Swan have come up with the amazing Unicorn Towel, designed to create less damage and frizz as well as cut your drying time. Great for the time poor, after hopping out of the shower simply squeeze out excess water and then add our favourite leave-in treatment. Wrap your hair and move on to other parts of your skincare of makeup routine. Once you release your hair from the towel much of the water will already be absorbed, cutting your drying time in half!
Even the humble hair tie could be damaging your hair – thank goodness scrunchies are in fashion. Always use a snag free hair tie, one without a clasp or knot as these can 'catch' on the hair. And promise us that you will never, EVER, use an *gasp* elastic band!
This one's rough! How do you know what the right balance is? Not too often but not too infrequently, either. Our team recommends between 2-3 times a week. Too often and you're stripping your hair and scalp of beneficial natural oils. Too infrequently and you'll find a build-up of products, oils and dead skin cells. Your strands can also become dehydrated and those with dry or colour processed hair may find they need to wash their hair to rehydrate more than cleanse.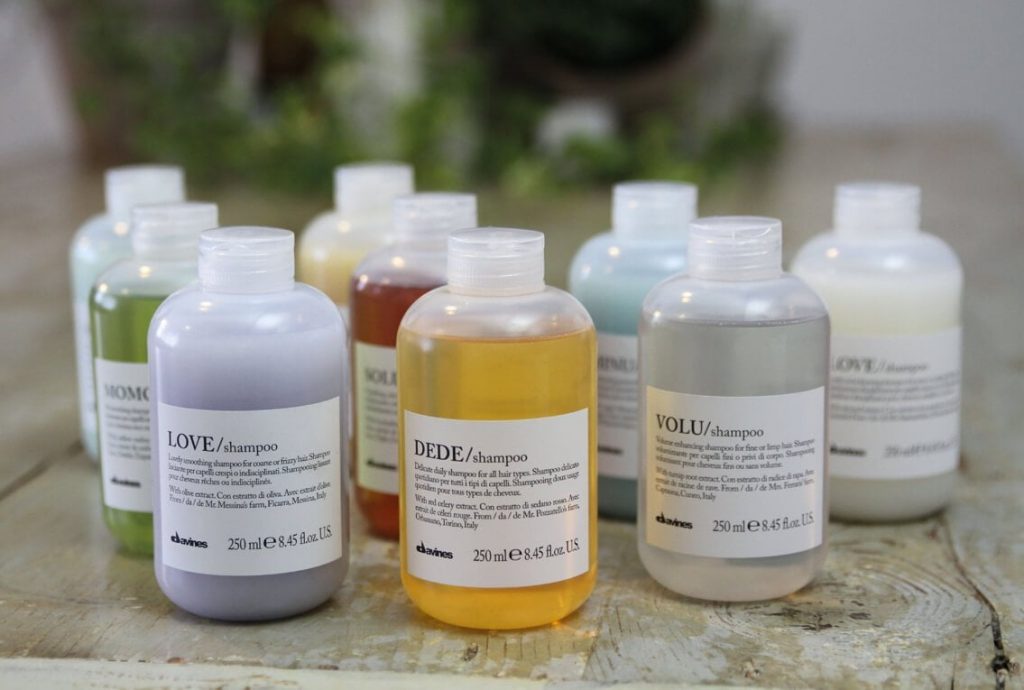 One of the main things that will affect your hair is your overall health. Unlike our skin, our hair is not a vital organ so, if nutrients and energy are required in other areas of your body, your hair will generally lose condition as a result.
Changes in hair texture and condition that are not associated with external damage are often triggered by a hormonal change, imbalance, deficiency or underlying health condition. It is worth discussing it with your GP if you notice a significant or sudden change in your hair.
A well-balanced diet, rich in vitamins and proteins and low in sugars and processed foods will generally make your hair shine. If you find that it is difficult to get a full range of vitamins and minerals in your diet, there are some great hair supplements on the market such as the Apotecari range now stocked at Eden. 
Make sure to consult with your doctor before starting any supplements. Medication and health conditions can really affect your hair and even the way it responds to treatments. It's a good idea to discuss this with your stylist to ensure we are aware of any changes or new medications when working with your hair.
Pregnancy and post-natal hormonal changes will also see your hair behaving differently. It is common throughout pregnancy for hair to become thicker and healthier but also not as responsive to hair colour. Post-natal hormonal changes often cause hair loss and hair can temporarily feel dull and lifeless while your body recovers from pregnancy. Your stylist can guide you through your hair recovery journey.
And, of course, stress. Stress can cause hair to shed, become brittle and lack lustre. It is important to minimise the impacts stress can have on our bodies and as a result our hair. Try some yoga, journal your feelings or have a chat with a friend. These are all great ways to get yourself feeling more relaxed.
So!
While there are many ways we can be damaging our hair, armed with the knowledge of what can be done you too can now be on the journey to healthier, longer, shiner hair!
We at Eden believe that the very best tool to help you achieve your hair goals is a stylist who is as invested in your hair as you are, so come in and chat to us soon! You can always book for a consultation either by phone or on our website to talk to our friendly team about taking the first step in your hair health journey.