Your sustainable hair salon in Canberra
Eden Hair Energy offers ethical, sustainable hairdressing in the heart of Dickson, in the DKSN building. Our passionate team of experienced hair stylists specialise in blonde, colour correction, hair cutting and smoothing treatments.
we are open until 8:00 PM three nights a week
At Eden, we're dedicated to the environment and client satisfaction.
We're a salon that focuses on being gentle on both you and the environment. Through the use of ethical, natural-based products, we can achieve beautiful results, sustainably. As a sustainable hair salon in Canberra, we recycle up to 95% of our salon waste and no range we stock has been tested on animals.
This is our promise to you.
All of our services and take home care products include vegan options.
Vegan. Cruelty-Free. Sustainable.
Experience specialised hairdressing
We specialise in blonde, balayage, colour correction, style cutting, smoothing treatments, Olaplex and more.
At Eden, we're committed to providing you with the best service possible. Our team of expert hair stylists undergo continual development to remain at the forefront of modern, sustainable hairdressing in Australia.
We're proud to be an Australian Hairdressing Council (AHC) Gold and Green accredited salon.
Achieve your dream hair at Eden
At Eden, our aim is to help you achieve your ultimate hair goals through delivering exceptional results. Our full-suite service menu includes everything from colours to cuts, corrections to smoothing treatments and more.
For your convenience, we also offer AfterPay and ZipPay payment methods.
Eden is your hair salon in Dickson that is committed to making your experience the best it can be. We love what we do and can't wait to share our passion with you.
Meet our sister salon - Canberra Hair Extensions
Canberra's premier boutique hair extension salon in Dickson
Canberra Hair Extensions (CHE) is Canberra's premier hair extension destination. Previously located on Badham Street Dickson, now sharing a space with EHE at g2/19 Challis Street Dickson ACT 2602.
The team at EHE have specialised in extensions for over 8 years. Led by Emmalene (salon owner) who has had a passion in extensions for 15 years, in 2021 CHE was created – a space in Canberra for all types of temporary extensions as well as weft and tape hair extensions.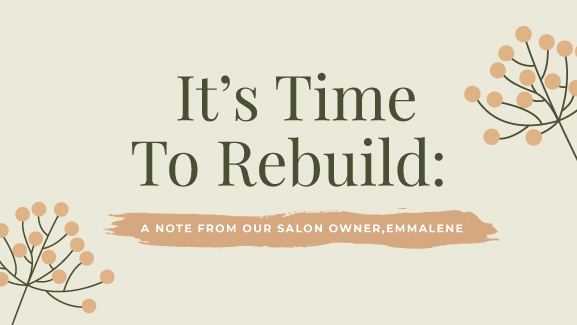 It's no surprise to anyone that 2021 has been a …