Self-quarantine restrictions are starting to ease but we're not over pampering ourselves just yet!
We've seen plenty of people doing face masks, getting creative with amazing craft, baking projects and – how could we forget – 30 days of yoga with Adrienne!
I know 'treating' myself during isolation has been one of the things keeping me sane, but have you thought about how you can treat your hair?
Clients are reporting styling their hair way less since COVID hit and it's thanking you for not using the hot tools as much as normal. This truly highlights how much heat affects our hair and the importance of heat protection. Enter: WOW Dream Coat, our amazing new heat activated protection treatment.
And while we aren't styling our hair as much, all the dry shampoo and the longer periods of not washing our hair probably isn't doing our beloved tresses any favours either. So, I've put together a little bit of info about our at home treatments we offer, what they do and how to best use them. 
We've had a few questions about DIY hair masques such as olive oil, coconut oil and even mayonnaise, egg and beer! We generally recommend food is best for… eating! While haircare is sometimes formulated with natural ingredients, they aren't in the form you would recognise on your pantry shelf. They have been modified in a way to take the beneficial nutrients from an ingredient, and turn them into a molecule small enough to travel into your hair and provide the most benefit. 
If you are still tempted to put egg or mayonnaise in your hair, I suggest that you stay out of the sun… it might not smell too great after a while!
It all starts with a pre-treatment treatment!
Great for blondes and those with highlights, use this as a pre-shampoo treatment, to freshen your colour between salon visits. 
Over time, minerals build up in our hair which cause it to look dull and can even create tinges of yellow, orange, or purple etc. Think about when you go swimming and your blonde hair turns green, a build-up of chlorine is the culprit there.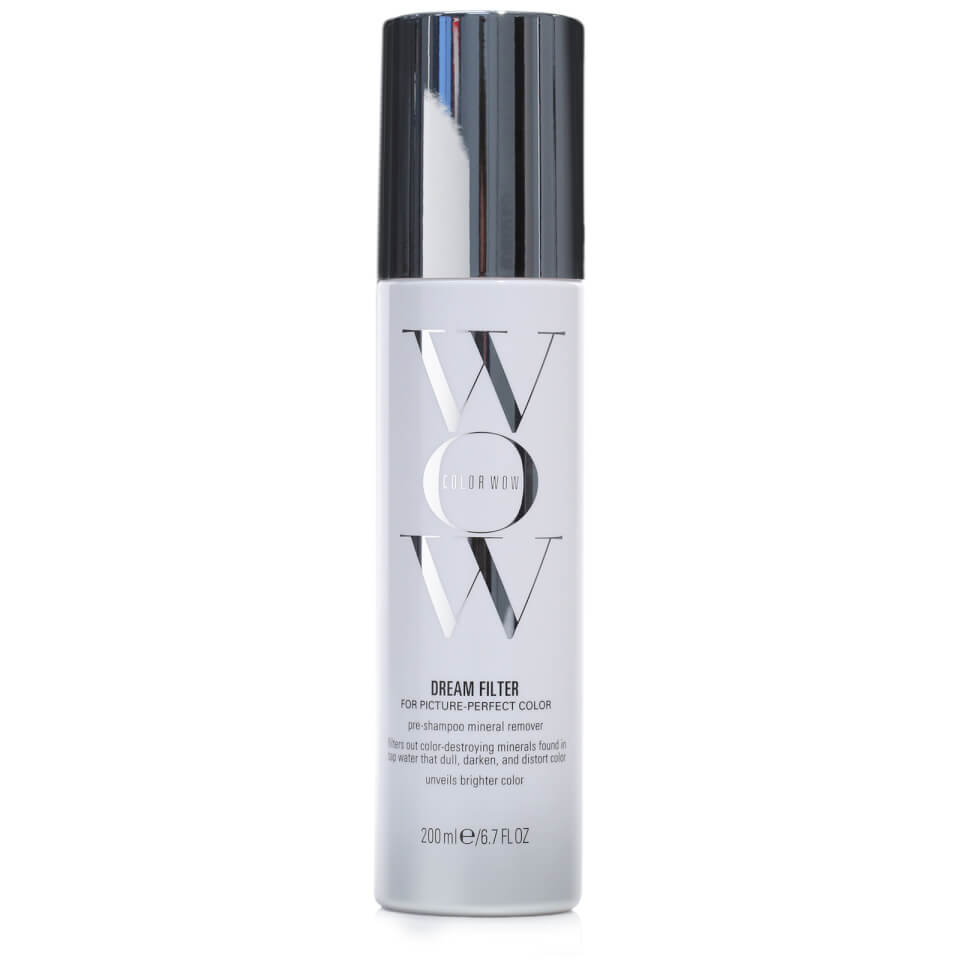 As a blonde, you may have noticed that sometimes your toning shampoo can build up in your hair and cause it to look duller rather than brighter (not the result you want!) Dream Filter will remove excess toner that has been deposited over time and refresh your beautiful bright blonde. It is also a great tool to use if you are preparing your hair for a colour change, as mineral or product build ups can slow the process of hair colour, taking you longer to achieve your end result. 
This treatment is sprayed through dry hair and left for 3 minutes. Then, once in the shower shampoo 1-2 times and add your favourite treatment (take your pick from our suggestions below). Without product or mineral build-up, you will get maximum results from the rest of your regime. Dream Filter will brighten your blonde for a cleaner look. 
These have been a go-to in our salon for those who need a little boost, often used at the basin as an upgrade to your service. Kevin Murphy have 4 options in their range all with complimentary wash and rinse products (that's Kevin Murphy lingo for 'shampoo' and 'conditioner') to get the most out of your treatment and give your shower a beautiful aesthetic.
Hydrate-me: This masque is moisturising for those with frizzy, coarse or coloured hair that is in need of some hydration. Your hair will thank you for the drink.
Young.Again: This masque will renew youthful lustre to dry, damaged or brittle hair. It includes 20 amino acids for deep and restorative conditioning. 'Old hair' is hair that is below shoulder length, as it is usually over three years old by the time it reaches this length. It is also hair that presents as dry, dull or brittle, regardless of the age of its host. 
Angel: For those with fine hair, you don't want anything that is going to weigh your hair down, but your hair needs nourishment more than others. This masque is designed to thicken and strengthen your hair in a beautifully weightless way.
Re.Store: Our most used masque at Eden by far. We use this beautiful masque on nearly everyone who has a colour service at Eden, it's like magic! This one is used to repair, renew and restore dry, damaged, frizzy and over-processed hair. This is also a cleansing treatment so it's great to use in between washes if your hair is damaged or naturally dry and you want to refresh your hair without using shampoo.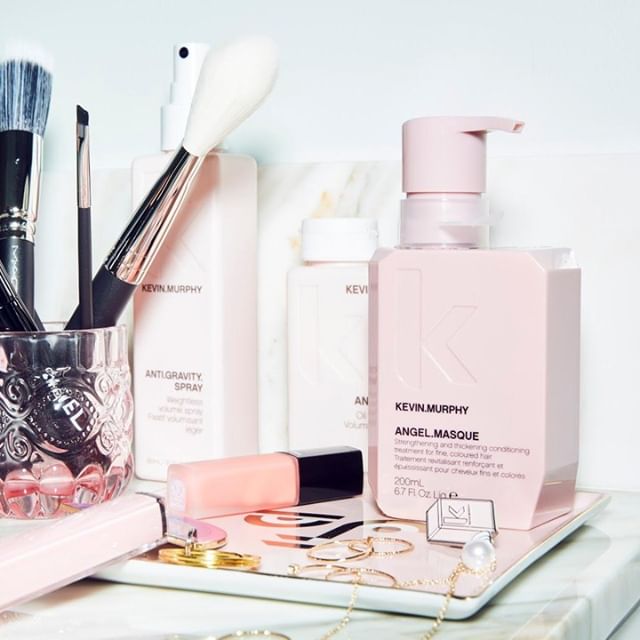 Masques are like a conditioner with extra oomph. So, simply wash your hair as normal and add in your masque as you would conditioner. Leave in for 5-10 minutes then wash out.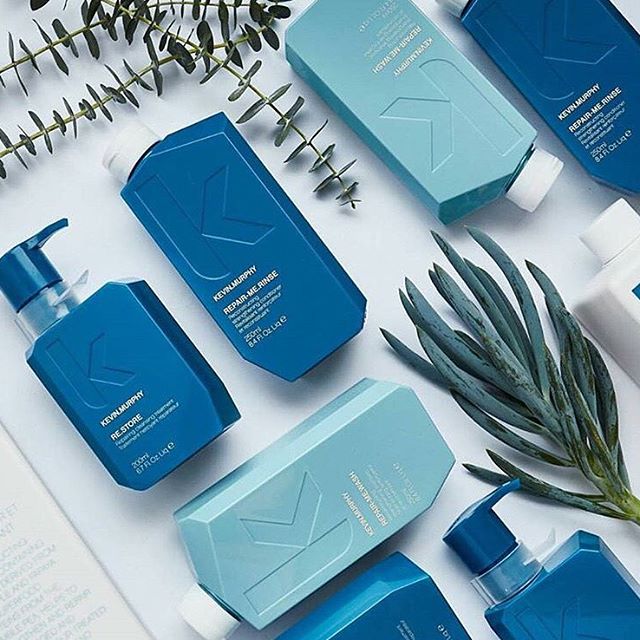 Hot tip: Once you've shampooed your hair, hop out of the shower, towel dry and distribute the masque through your hair before wrapping your hair in our new Ugly Swan towels, they hold up to 7x their weight in water (no dripping) and will allow the treatment to penetrate the hair more evenly, giving you the maximum benefit from your treatment. Wait the recommended time (note: each treatment is different) before then heading back to rinse. Great opportunity to do some exfoliating or practice your selfie-game!
For highly processed hair (those who get foils, balayage or scalp-bleaches) we recommend the next two treatments as a must! 
Vitaplex or Olaplex step 3:
'Plex' treatments are a go-to for all those blondes out there or for anyone who dreams of longer hair but find their hair 'never grows'.
Plex treatments maintain and repair the fibres on the inside of your hair using synthetic bonds that literally stop breakage. Olaplex and Vitaplex (offered at Eden) are three step treatment systems.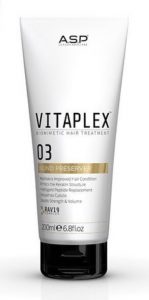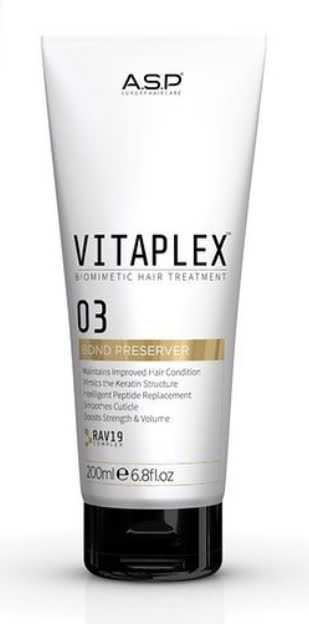 Most often your stylist will recommend Vitaplex and Olaplex in salon steps 1 & 2. Should you decide to get the step 3 as part of your in-salon package, the third one will come at a discounted price. Bonus!
These treatments aren't 'cosmetic', meaning they won't necessarily make it feel 'nice'. They are used to help strengthen your hair, working on the internal structure and rebuilding the bonds that lightening services, heat and UV damage cause.
We recommend you use these treatments at least once a week, especially if you're planning to get extra lightening done at your next appointment or if you are wanting your hair to grow. Your hair will definitely thank you for investing in a 'plex' treatment.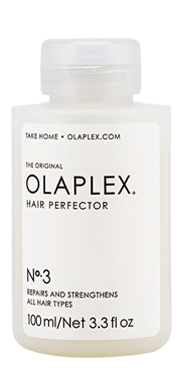 What is the difference between Olaplex and Vitaplex you ask? It's mostly a matter of preference. 
Olaplex is the original and carries the branding and reputation as being the first bond repair system. Vitaplex came a little later and has the key 'plex' ingredient but also contains amino acids (proteins) to give an additional boost. It really comes down to preference and we recommend trying both. 
One key difference is the way in which you use the third step at home. 
Olaplex is used on damp hair before you shampoo, left for 5-10 mins and then continue your usual routine (shampoo and conditioner or masque). Vitaplex on the other hand is used like a conditioner. Massage through after shampooing, leave for 5-10 mins and continue your routine. Many find Vitaplex much easier to use and see more benefit as a result of using the treatment more frequently. 
Remember: Olaplex is used before you shampoo and Vitaplex is as replacement for conditioner.
Similar to the plex treatments in that it works to rebuild the bonds, strengthen your hair by up to 85% and double the elasticity; however, khairpep uses different ingredients (peptides). It is great as a standalone treatment or an additional step in your routine.
Like other plex or strengthening systems, khairpep is not a cosmetic treatment, although the masque version does have the addition of softening and detangling ingredients. Khairpep is new to Eden but we're already in love with it. 
To use, simply wash your hair but do not condition. Towel dry your hair and then add in a small amount of the masque or serum (one pump for fine/short hair, two to three pumps for thicker/longer hair). It will seem like it's not enough but, trust us, it's all you need. This is designed as a leave-in treatment so no need to wash out. Massage the treatment through your hair for 4 minutes, blow dry and then your hair will be ready to take on the world. 
Let's not forget the almighty leave-in treatment! 
Great for the time poor, this type of treatment is used after you have washed your hair, are out of the shower and is not rinsed.  Squeeze out excess water and run a chickpea size through your mid-lengths and ends. This will help make your hair more manageable and protect against heat damage.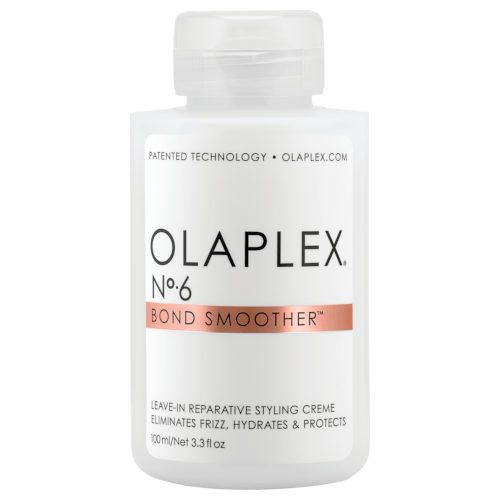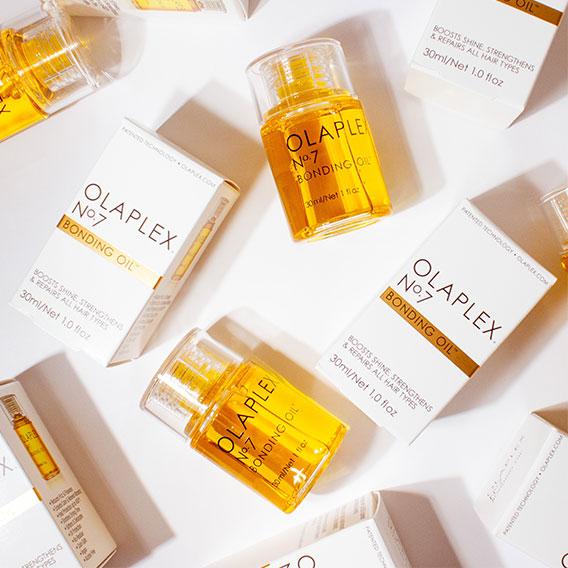 Our favourites are Olaplex 6, Olaplex 7 and the new ColorWow Dream Cocktails. For extra benefit we recommend brushing your treatment through with one of our Detango brushes or the new Ugly Swan scream-free brushes which will allow for even distribution through the hair and leave it tangle-free, ready to style.
These three leave-in treatments have been a game changer in the salon and are used on most of our guests during a service. 
They come in the following options: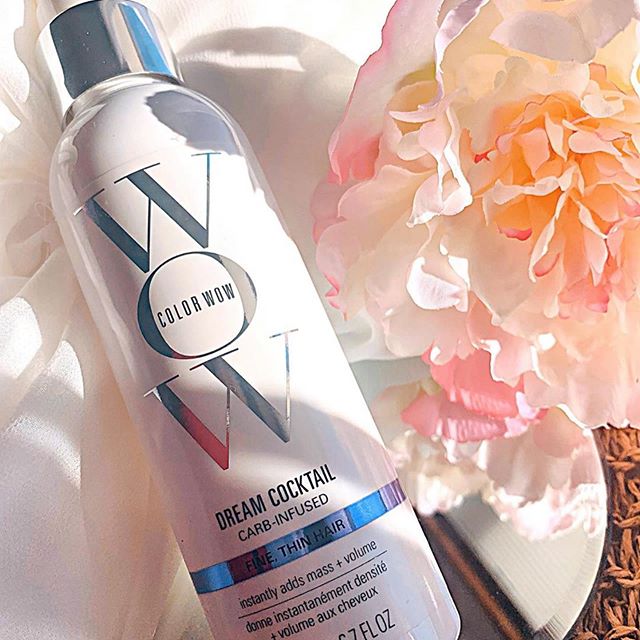 These treatments are leave-in and heat activated. Once you've washed your hair, towel-dry and, using one or two pumps, comb the treatment through your hair. As this product is heat activated you must blow dry your hair. The cocktails also act as a heat protectant so don't worry about any further heat damage.
Now that you are armed with all the information go forth and pamper!
Bonus! If you decide to have a treatment night, don't forget to take a snap and share it with @edenhairenergy – Tag us in your pampering selfie and receive a FREE Kevin Murphy mini wash or rinse that you'd like to try (or that we recommend) for your hair at your next visit!