2020 is primed to be an amazing year in the world of hair at Eden Hair Energy with many exciting new developments which we look forward to sharing with you soon. We're also super excited to see what hair trends arise throughout the year. 
If you remember last year's forecast, we predicted a lot of retro styling and more lived-in colouring. This year will continue along the same theme even more so. The 70s, 80s and even the 90s get a solid look-in on the trends.
Right off the bat, this one goes against the natural and lived-in trend however there's always the token rebel out there! This year's Pantone colour of the year is Classic Blue and we foresee it being a big trend in hair colouring too. We've seen a few of our clients already request bright blues and purples, whether it's an all-over bold colour or just a 'peekaboo' effect with pops of colour dispersed through natural colouring. There are many ways to incorporate colour into your world!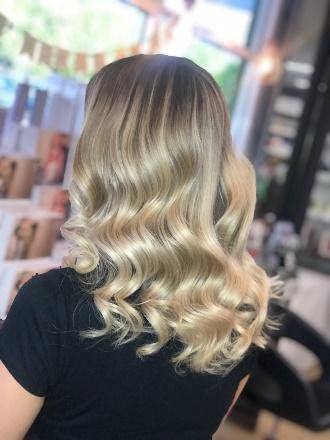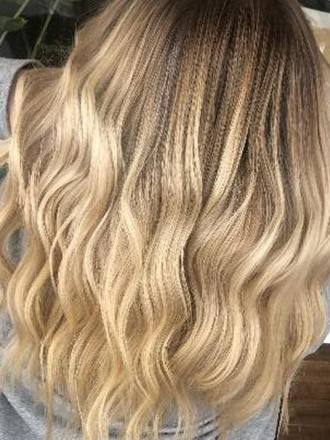 'Lived-in' along with 'future-proof' are THE buzzwords for hairdressers everywhere right now. But how do you get this look, we hear you ask!

There are a variety of different techniques our stylists use including freehand highlights and 'root shadowing' where they blend a darker toner/semi-permanent colour from your roots into your foiled or freehand highlighted hair creating less need for maintenance as it should blend in closer to your natural colour leaving you with less obvious regrowth. This gives you a few cheeky extra weeks before you feel your colour needs to be refreshed. 
Everyone loves a good red! The stigma of being a 'ranga' has certainly subsided (or at least in my circles) and we're seeing more of our guests embracing red and copper tones. 2020 will see a more toned-down version of red, so less bright and copper leaving us with a more 'natural' appearing red.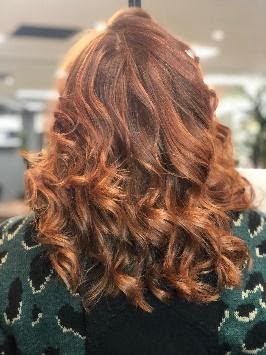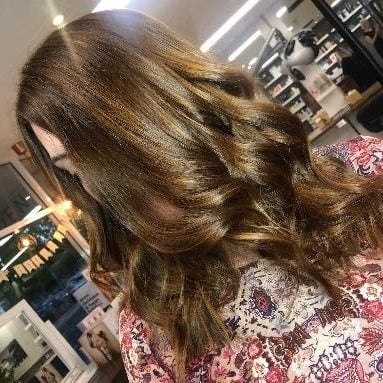 Sounds interesting, doesn't it? Honestly it gives me Edward Cullen vibes, but this is actually a colouring technique stylists use inspired by golden hues swirled through the sky at sunset. It's a mix of baby-light foils and freehand highlights, mostly for our brunette ladies wanting a dimensional look. Think Jennifer Garner and Miranda Kerr for inspiration.
Last year our beverage inspired colour was Iced Latte, this year we're warming it up with the rich tones of caramel and chocolate. Thankfully this version is lighter on the calories, allowing you to treat yourself later with something tasty. To achieve this look, we would usually book you in for balayage or foils to add dimension and warmth to your locks.
Millennial pink is out but we're not totally over all pink just yet! Raspberry bourbon is a lovely tinge of pink through lightened brunette hair giving a delicious blend that shouts you're having fun and feeling confident.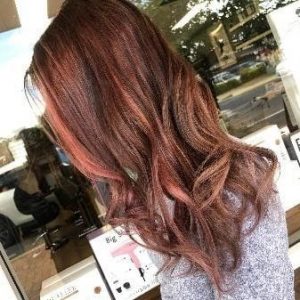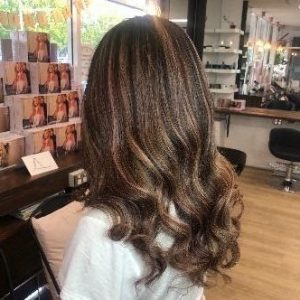 This one takes me back to the 90s, if only I knew then what I know now. Jet black looks best on super sleek and healthy hair so it's important to look after your locks. If you're naturally black you can also come in and get a 'gloss' (toner) put through to make your hair shine. Think Kim Kardashian's sleek and shiny mane. (OK, we all know that's a wig but we can do our best!)
We've been through all the different tones of blonde including platinum, ash and cream. Now it's vanilla's turn. Vanilla is set to be the on-trend tone for 2020 as it tends to be flattering for many different skin tones and brings out a subtle glow. Since going this light isn't the easiest of transformations, especially if you are starting from a darker base, expect it to take a number of sessions in the salon to achieve this look. Your stylist will also recommend an Olaplex treatment and homecare regime to avoid damage.
Healthy, shiny and well-treated hair
If colouring isn't your bag, baby, then healthy, shiny hair that has been looked after is the ultimate goal. Particularly for those growing out their hair and looking to get there as quickly as possible, it's important to limit potential damage and to treat your hair regularly. We offer numerous treatments in salon, ranging in price from $15 – $50. Add these onto your colour or cut appointments or make it a separate appointment. Who doesn't need a little head massage every now and then anyway?!
Who's excited about this one? We've already seen so many of you ask for this, so we know many of you are. 2020 is all about the 'lived-in' look so this one fits in perfectly. The shag is on-trend for those busy people who want to look stylish with minimal effort. We call it 'tastefully messy'. Just make sure you're purchasing the right styling products to help you get there. Our suggestions: Try Kevin.Murphy's Touchable wax spray or their Hair.Resort spray and lotion.
Curtain Fringe / Long Fringe
Last year it was mini fringes and honestly, while they are super cute on some, they aren't for everyone. This year's fringe trend brings back longer lengths and the middle part which suits more face shapes. It's also easier to grow out should you ignore all your friends telling you not to get a fringe. We're all guilty of this – even three of our team members rocked the fringe, including myself!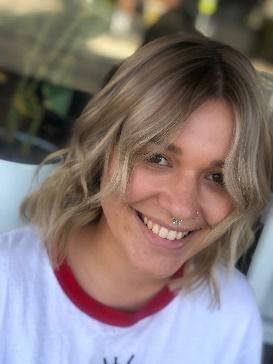 Pixie cuts will always be stylish, but you'll see many more people opt for this trend this year. Known for drastically reducing your styling time – with the right products you can practically run your fingers through with some Kevin.Murphy easy rider or Kevin.Murphy Touchable spray and be ready to go within minutes! Speak to your stylist and discuss the best cut for your face shape and book in for routine trims every 4-8 weeks to ensure you don't go through that awkward grow-out phase.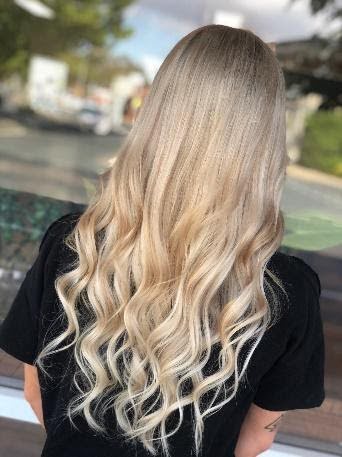 The opposite end of the spectrum to the pixie cut but growing in popularity are hair extensions. Hugely popular in Hollywood and on the red carpets, we're now noticing a lot of our clients are also wanting to look fabulous with long flowing locks.
Extensions aren't as difficult as you may have thought. If you've been considering extensions but not sure where to start, book in for a consultation with one of our stylists. They'll explain what you can expect, home care and provide you with a quote. We also have detailed information on our website.
2020 is bringing the classic Farrah Fawcett look back to life, and we are here for it! Personally, I'm really excited to see this one come back. The long layers work for most face shapes and add body and bounce to this iconic style.
This one has been all over the runways already. This look is an updated version of your grandmother's pearls. To get that Insta-worthy look, find pearl or crystal spin pins and pop them through your slicked high pony or a loose braid. But don't skimp, the more the merrier with this look.
We've seen the high pony and the top knot; this bouncier version will now be the look to go for in a pinch. Simply slick your hair back into a pony (mid or high) and curl the ends of your ponytail. Simple yet classy.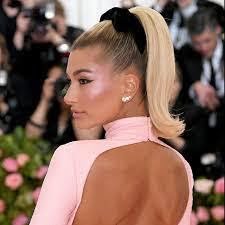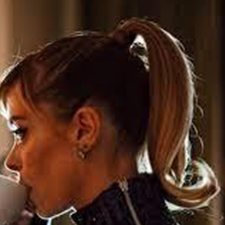 Natural texture is all about embracing what you have. Hair varies enormously from person to person and so does the best option for care and styling.
If you've got fine hair, try a lighter shampoo and conditioner. Think Kevin.Murphy Angel range or the DeLorenzo Accentu8 range. Better yet, try Kevin.Murphy's Plumping range for a bit of a boost.
Those in the curly hair club need to ensure they're keeping their hair hydrated. DeLorenzo Rejuven8 or Kevin.Murphy Hydrate range are great options. You could also try an anti-frizz or curl defining styling product.
When you're next in the salon, ask your stylist how you might be able to get the most of your hair.
Who would have thought? The good ole' 80s hair comb is back. Embrace the classic look or go for something that makes more of a statement with embellishments. 
The best way to wear is to deep part your hair and slide your comb in above your ear. Style your hair naturally or curled for an effortlessly chic look.
If you would like to discuss any of these 2020 trends, call us to make an appointment and one of our stylists will go through it with you.